On Saturday 8 October, local media journalists working in Greece and abroad discussed the challenges they face, both individually and collectively as local media professionals. The discussion entitled "Local news: building trust, engaging with communities", was part of International Journalism Week, a five-day event organized by iMEdD (incubator for Media Education and Development) non-profit journalism organization between 5 and 9 October 2022 at the Athens Music Conservatory.
The discussion, which highlighted the importance of local news and addressed a number of issues, including public trust in journalism and the sustainability of local media, was moderated by iMEdD journalists and project managers Dimitris Bounias and Nikolas Aronis.
"Local media can be seen as a small tile within the larger mosaic of Greek news media – a mosaic where local news stories weave together and complement each other," said Eleni Diafonidou, journalist and editor at Xanthi's Embros newspaper. She underlined the value of local news, which the newspaper reports by working closely with the local communities. We give people a platform to voice their concerns. "This is empowering," she added.
Terry Egger, former CEO, and publisher at Philadelphia Media Network Group Inc. chimed in, emphasizing how local reporting has a direct impact on communities. But, as he said, in order to gain public trust, trustworthy journalism and the notion of true engagement with communities is essential.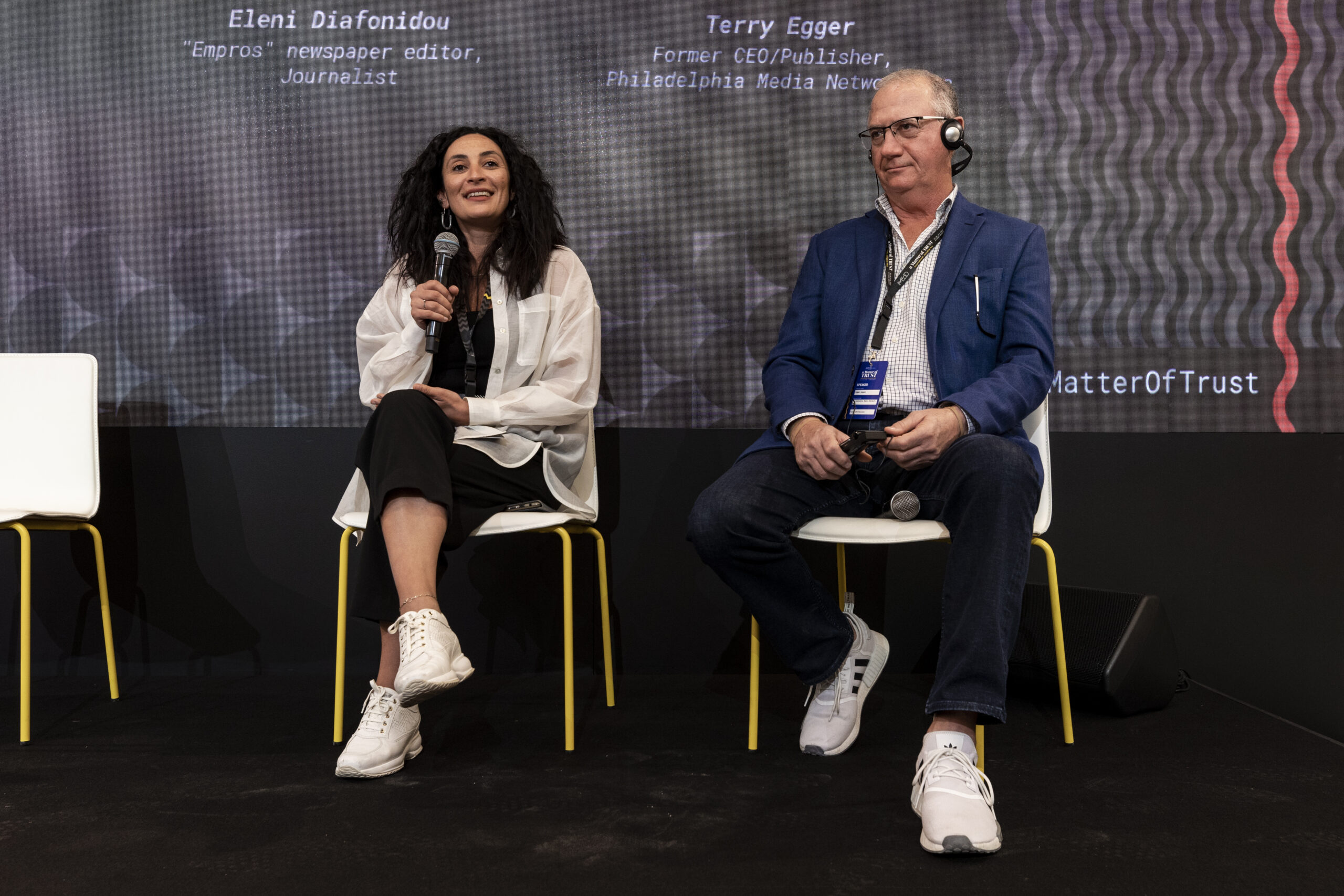 The issue of trust was discussed in more detail by journalists Natassa Vafiadou, Nic Dawes, Anthi Pazianou, Marina Rizogianni and Mari Horve Reite. Natassa Vafiadou, journalist and editor at the daily newspaper Observer of Thrace, referred to the bilingual edition of the newspaper, which has been providing Komotini's Greek and Turkish speaking communities with a platform since 1997. "We make sure we give equal space to different points of view," she explained, "and that's why our paper has won trust from both communities."
Nic Dawes, executive director at THE CITY, a local news site serving in New York, explained how their newsroom has managed to build trust across NYC's diverse community spectrum through a variety of journalistic tools – such as web applications – and data journalism reporting. As an example, he mentioned the New York City mayoral elections and explained how a series of meetings between the website's journalists and community members led to the creation of a large database and an online quiz that served as tools to inform citizens about the mayoral candidates.
For her part, Anthi Pazianou, a journalist at Lesvos' stonisi.gr, discussed the coverage of the refugee crisis by international and Greek media, as well as the experience of local journalists, who suddenly found themselves at the heart of developments.
"We need to go beyond merely diagnosing problems and start treating them," said Marina Rizogianni, journalist and editor-in-chief at Patras' Peloponnisos newspaper, who took the floor to discuss the lack of trust in journalists that was revealed by a nationwide study carried out by iMEdD. She went on to caution that this grim reality can only be mended by adhering to journalistic ethics and conducting robust research.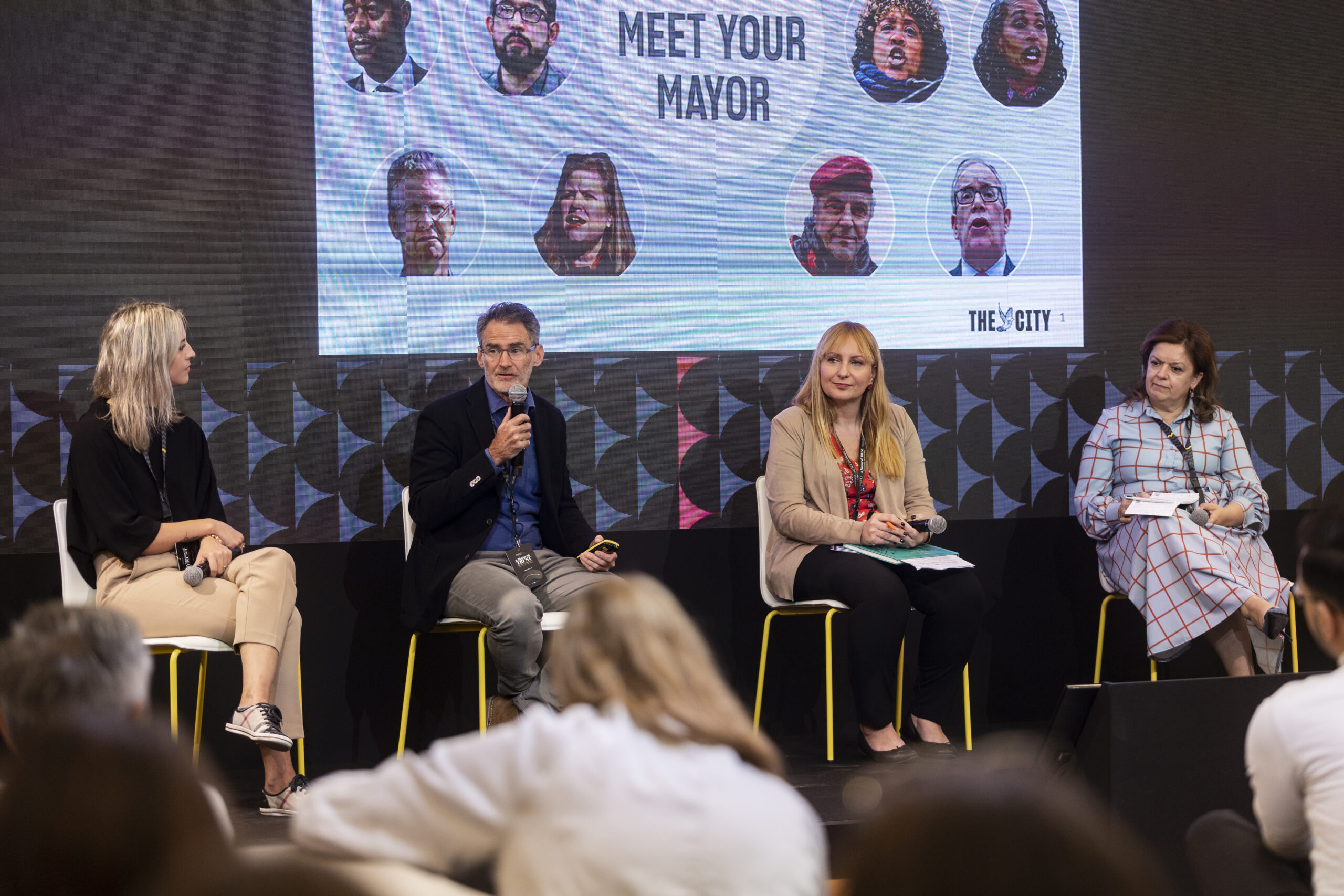 Next, Mari Horve Reite, debate editor at Norway's local daily newspaper Fædrelandsvennen, talked about her role in moderating online discussions among subscribers of the newspaper. "We try to keep the tone of the debate respectful while making sure that the voices that need to be heard are heard," she said and went on to stress the vital role fact-checking played in increasing public trust in the medium – something that proved especially useful during the COVID-19 pandemic.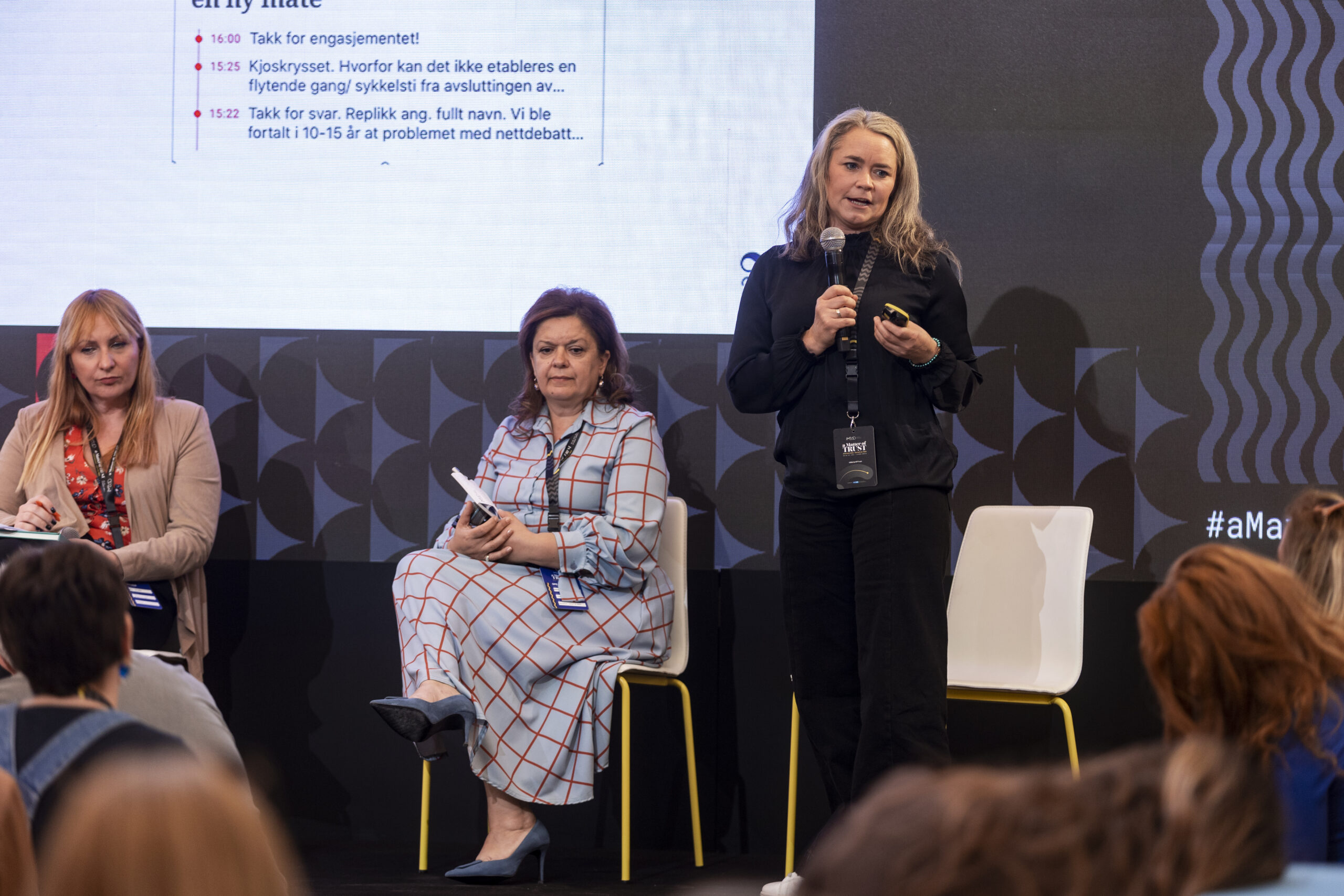 The issue of media sustainability was discussed by journalists Sofia Christoforidou, Giorgos Toulas, Giorgos Tsantikos, Giannis Kalaitzakis, and Dinos Kontokostas. Sofia Christoforidou, journalist at Makedonia newspaper, focused on the need for local media to be supported by citizens and detailed the difficulties the newspaper faced after it exposed the regional prefect's involvement in a financial scandal. "By the time the case reached the Court of Appeal, 'Makedonia' had closed twice under the weight of financial issues," she said.
Giorgos Toulas, journalist at Thessaloniki's free newspaper Parallaxi, mentioned that the shrinking of the advertising market in the city and the competition with Athens-based media often deprives local media of necessary resources.
Giorgos Tsantikos, journalist at Ioannina's news site typos-i.gr, spoke about the alternative business model of Social Cooperative Enterprises (SCE). "Establishing a close relationship with your community is of utmost importance. It can ensure the viability of journalism as a profession," he said.
The discussion ended with remarks from Giannis Kalaitzakis and Dinos Kontokostas. Giannis Kalaitzakis, journalist and publisher of the longest-running newspaper in Crete, Kritiki Epitheorisi, explained how essential it was for the newspaper to undergo a digital transformation, and Dinos Kontokostas, journalist at Larissa's larissanet.gr, emphasized the need to support investigative journalism in the region.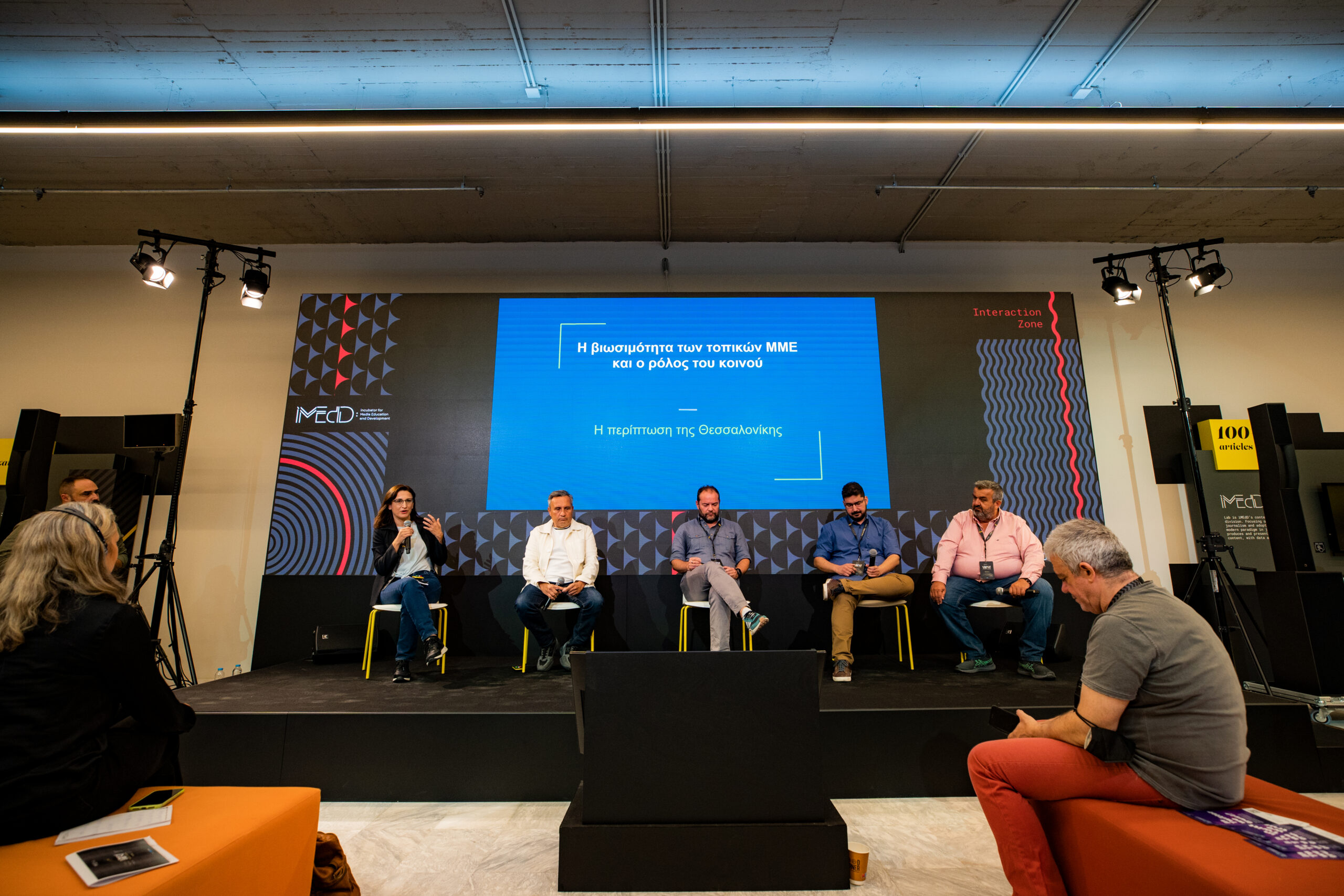 The evening wound down with a brief statement from Michael Bolden, CEO and Executive Director of the American Press Institute, who reminded attending journalists of their duty to provide a public service and to produce high-quality and trustworthy journalism for the benefit of society. "Nothing can erode the need that people have for reliable journalism. When journalists are silenced, democracy suffers," he concluded.
You can watch the discussion on-demand here.